S3E3 - Interview w/ LATASHÁ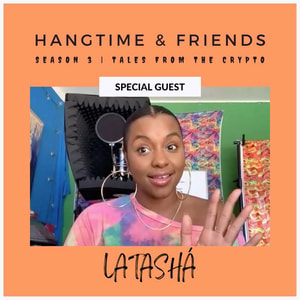 Shifting the Paradigm as a Musical Artist
Episode Notes
Ebony Anderson-Brown and Armoni Boone are back for another episode of HangTime & Friends with Tales From The Crypto. This interview with LATASHÁ was conducted in April of 2021, but what was said is still relevant today. Speakers in this episode discuss what shifting the paradigm as a musical artist looks like in Web3.
Follow LATASHÁ on social media @callmelatasha
Song: TRANSCENDENCE (Instrumental) by LATASHÁ
Like and follow this podcast for updates!
Find out more at https://hangtime-talks.pinecast.co